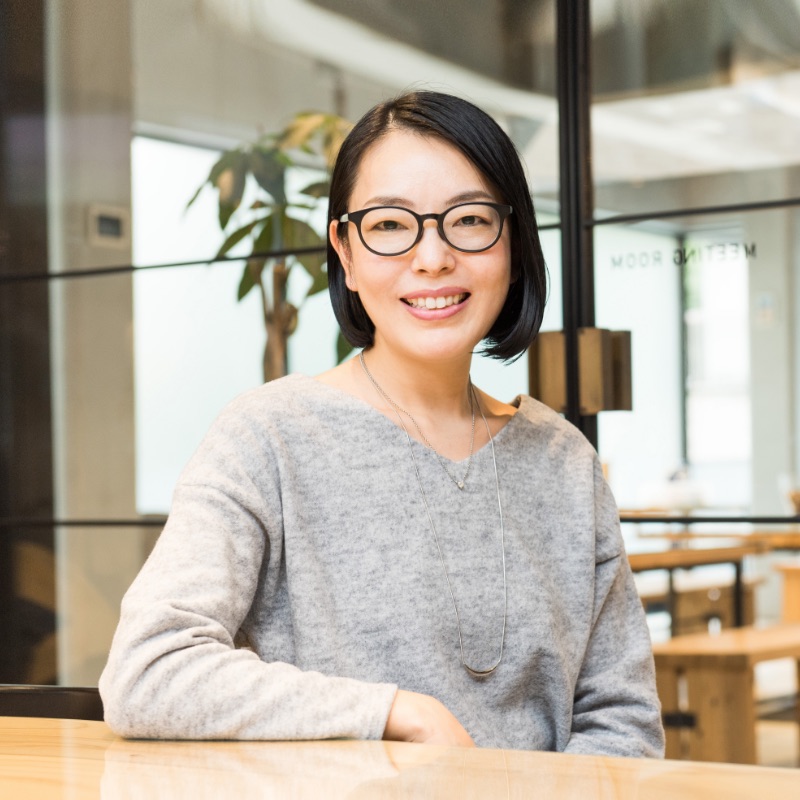 From Yokohama City, Kanagawa Prefecture. Started working at an IT venture company while enrolled at Nihon University's department of humanities and sciences. In addition to her job, in her 20s she was involved in environmental volunteer activities, seminars, and other environmental activities. Once she felt she had reached the limits of what she could accomplish as a volunteer, she started working at a forest preservation organization. She worked in executive office management and was involved in forest preservation throughout the country. While engaging in this work she came into contact with a large amount of fascinating hidden aspects of the regions throughout Japan that even the local people hadn't notice. Subsequently she decided she wanted to work in a job that would convey the charm of these areas and she went independent. Considering the charm of a region to be its local assets, she conducted product development and PR activities utilizing these assets. After taking a break from working due to childbirth, she started working as the Tokyo liaison of this company from June 2016.
She is in charge of organization design, business support and area management in Region Works.
She is currently working hard at raising her son and has rented an old private home in Minamiboso City with her friends to enjoy agriculture at the weekends, living at two places.
#community
#area management
#PPP
#organizational management
PROJECTS