Creating and promoting economic development strategies in the city center
Shibuya Redevelopment Association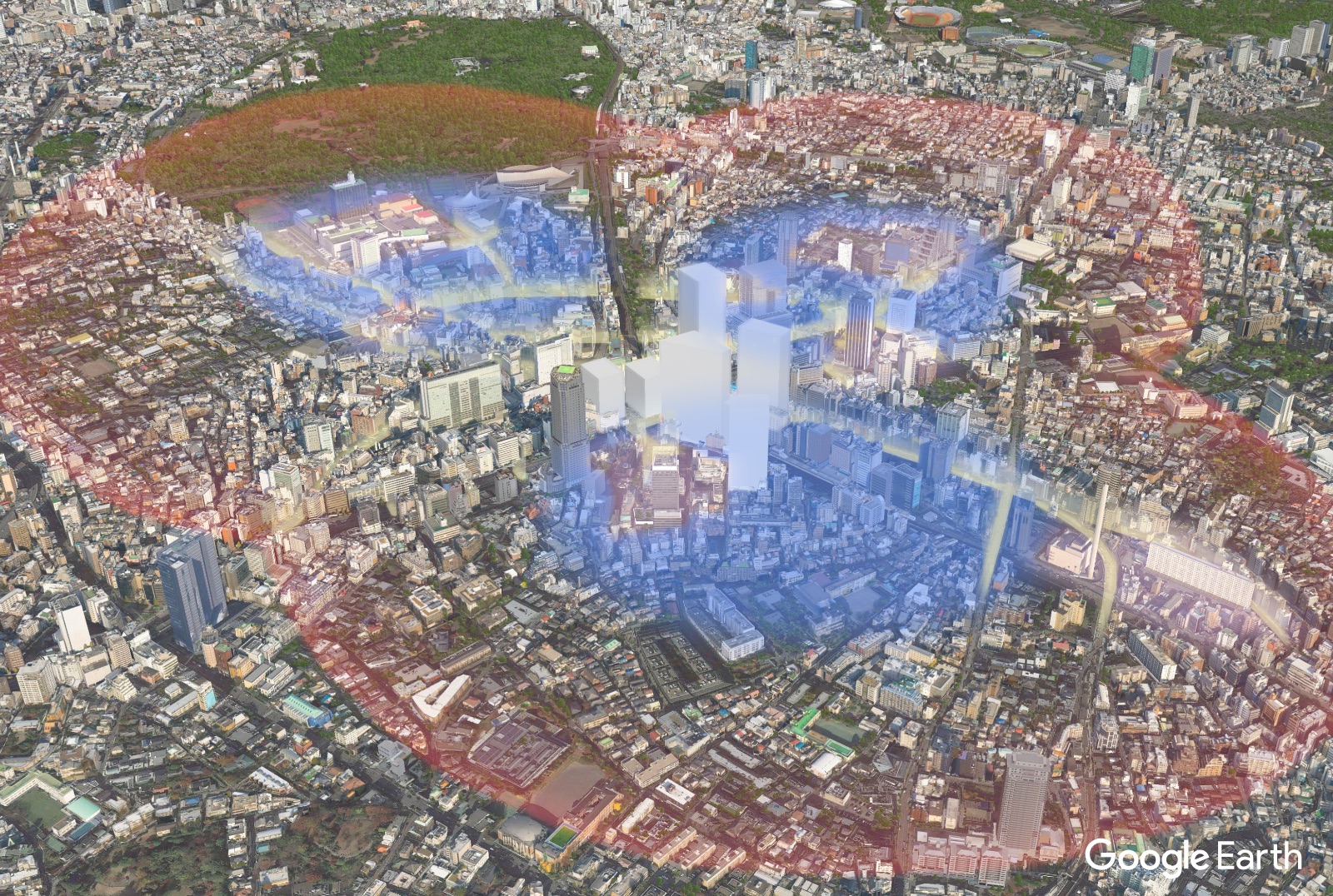 Client

Shibuya Redevelopment Association

Area
Support for making regional development master plans
Shibuya Redevelopment Association includes members from various corporations and organizations, such as the shopping street organizations around Shibuya Station, the neighborhood associations, the railway business operators, department stores and financial institutions. In 2017, Shibuya Ward asked us to cooperate in order to create a regional development master plan considering the industry development mainly in the Shibuya Station area. We set up the Committee in development and economy and had wide ranging discussions and exchanged various views for half a year. We were assigned to manage the Committee and make documents.
Making the plan 'SHIBUYA 2040' and submitting it to Shibuya Ward
With the vision of 'how Shibuya wants to become in 2040', the committee set up the targets regarding commerce, human resources, business offices, tourism, disaster prevention and innovation in order to achieve the plan. We collected related data and analyzed it and then made a concrete action plan in the mid-to-long term. We reported our suggestions to the Mayor of Shibuya together with a report of economy development strategy 'SHIBUYA 2040' for the aim of 'becoming a mature international city, Shibuya'. Currently, the Shibuya Redevelopment Association promotes their various activities in order to implement the 'SHIBUYA 2040'.
Project Member
It was a challenge for us to build up a hypothesis and confirm it with supporting evidence from the limited data resources. It was important that we make all the members understand information which we provide in a short time, so as to head for the same future vision together. To do so, we communicated with them closely and provided them with good presentations.