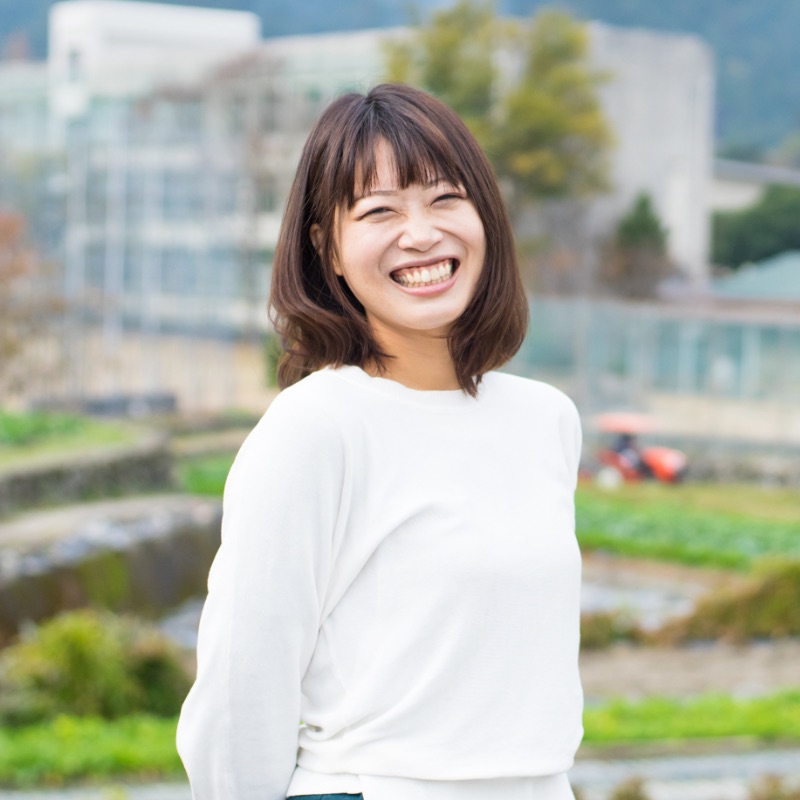 Madoka Moriyama
Fellow/ Kamiyama TSUNAGU Corporation
From Okayama City, Okayama Prefecture. Graduated from Kyushu University School of Law. Through her internship experiences on the Shimane Prefecture Oki-gun Ama Town Board of Education and a town-operated private school while taking a break from university, she directly felt the potential for region building based around education. After returning to university she established the Kyushu Division of the certified NPO Teach For Japan and engaged in planning and administrating study support projects and living environment creation projects as well as hiring and publicity work in fellowship programs for educators. She joined this company in September 2015 and was in charge of region creation strategic policy support and corporation establishment support mainly in the town of Kamiyama in Tokushima Prefecture. Determined not only to provide support but also promote operations as a central player, in April 2016 she moved to the town of Kamiyama. She won the Regional Human Resources Training Award at the 2011 Kyushu Economic Forum. She was a member of a delegation to Germany for the 2014 Cabinet Office Youth International Exchange Project Youth Society Activities Core Leader Training Program.
She is in charge of organization designs and training plans in Region Works.
Her hobby is making "SHIOKARA", salted squid guts. Very fond of seafood products, she can't help buying soft roe and salted salmon roe when she finds it. She is currently practicing Awa Odori dance.
Her hobby is making salted squid 'Shiokara'. After moving to the mountainous region from Fukuoka, her concern is that she has fewer opportunities to eat seafood. Currently, she is challenging herself to work in her vegetable garden. Waterfalls make her feel more alive.
#human resources development
#education
#community
#regional development
PROJECTS