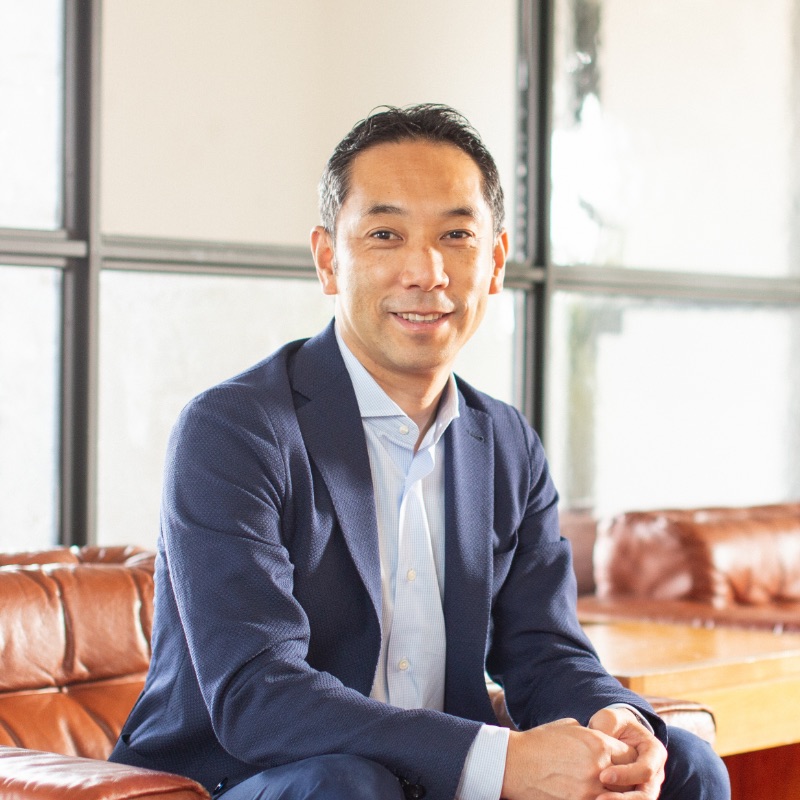 Taichi Goto
Region Works LLC Founder / President / Executive Director
From Setagaya Ward in Tokyo Prefecture. Graduated from Tokyo University, School of Engineering, Department of Urban Engineering, and completed a course in urban and regional planning at University of California, Berkeley. He utilized his experience working in region building from the viewpoints of industry, academia, and government in Japan and the US to create this company in order to conduct ""project design"" which connects business with society. While managing a team headquartered in Fukuoka, he connects talent with resources going beyond regions and organizations, and implements projects to cultivate new futures for regions.
Believing in a sustainable world future made up of individualistic regions, he carefully solves the problems in front of him and achieves success after success going beyond what was originally assumed possible. Focusing on succession and the reform of business, solicitation and cultivation of human resources, and construction and administration of organizations, he takes care to sublimate time-sensitive projects in continuous business and systems.
He enjoys visiting many places, from big cities to mother nature, based on the pretext that creativity is proportionate to moving distance. He can be happy talking with people and eating delicious things. He is a  tennis player and a soccer supporter.
License and Certificate
American Institute of Certified Planner (AICP No. 013971)
The 1st-class Registered Architect of Japan (No. 254155)
Professional Experience
2014 Region Works LLC, Founder / President / Executive Director
2007 Fukuoka Urban Laboratory LLC, Founder / Principal
2006 Fukuoka City Center Development Co., Ltd., Project Director
2003 Fukuoka Asian Urban Research Center, Senior Researcher
(moved from Tokyo to Fukuoka)
1999 Avant Associates, Inc., Tokyo, JAPAN, Urban Planner
1998 Fregonese Associates, Portland OR, USA, Executive Planner
1997 Metro, Growth Management Department, Portland OR, USA, Executive Planner
1992 Kajima Corporation, Architectural Design Division, Tokyo, JAPAN, Urban Planner
Major public positions held
International Urban Development Association (INTA)/Director
Regional management support network (ComPlus)/ director
Future Design Shibuya / Project Designer
Kamiyama TSUNAGU Corporation /Auditor
Future Center Alliance Japan/Meister
Major awards won
2015 City Planning Institute of Japan Ishikawa Award
Name of work: "Area Management based on Fukuoka Tenjin Town-building Guidelines"
Winner: We Love Tenjin Conference , We Love Tenjin General Incorporated Association, Nishi-Nippon Railroad Co., Ltd., Atsushi
Deguchi, Taichi Goto
PROJECTS